Reading Glasses For Men and Women
I would not be able to continue reading these amazing books by James Patterson if I didn't have my reading glasses. Have you seen the New Releases? We have got to keep reading! So, I thought it would be appropriate to give you a recommendation and access to some affordable reading glasses for men and women.
I also really want you to continue visiting and reading my posts and how the heck are you gonna do that without your readers? Yup, you guessed it, I'm over forty! Age usually has an effect on our eyes once we're in our forties. It's called Presbyopia when you can't focus from near to far like you used to. Don't worry, It happens to the best of us and it's completely normal with aging. I'm just thankful that us, 'mature' folks have so many options when it comes to reading glasses today.
∗As an Amazon Associate, I may earn from qualifying purchases. I may be compensated through the links below, and all 'opinions' are my own.
---
Do You Need Reading Glasses?
Well, if you have to hold books and newspapers farther away because up close they look too blurry, you may need to look into getting some reading glasses. or readers or cheaters or whatever you like to call them. Is it getting harder to see or read the small print in a dim-lit room? If you get headaches or your eyes hurt when you try to read, that's a pretty good sign that you are in need of a good pair of reading glasses. I spend most of my time looking at computers and reading so I knew right away when it was my time.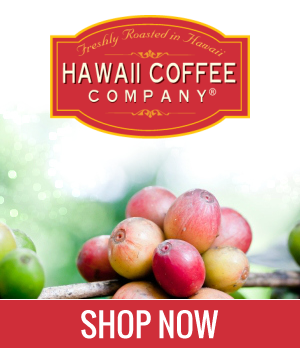 ---


Cheap Reading Glasses
I like to have several different pairs of reading glasses. If I have to wear them, why not make it fun, besides that, I tend to lose them. I'm pretty sure that my brain is also feeling the effect of my aging. Anyway, you can always pick up a cheap pair of readers just about anywhere you go nowadays. However, the choices are slim, boring and cheap (not in a good way) and who in the world likes to stand in Wal Mart in front of everyone trying on reading glasses. I don't.
So I've done my research, as I love to do, and I found a great website that really made me happy! I know I won't use anyone else for my reading glasses needs. Readers.com has something for EVERYONE, with over 600 different, quality styles to choose from, so you can get a different pair for every occasion, every mood and every outfit (if that's your thing).
---
Why Readers .com?
Randy & Angie Stocklin started this company as a small business in 2006 as a husband and wife team. (I love that). They have since grown into a distinguished online destination for a wide variety of styles and affordable reading glasses. Their trademark (which, I also love) is 'Happy Eyes-Happy Wallet', and not only that, but they have a 'Happiness Guarantee' which you can find on their homepage. Did I mention that they also have same day shipping on all orders received M-F before 2 p.m. EST? Additionally, there is FREE SHIPPING on orders of $30 or more!
More reasons to love Readers.com are the fact that they carry so much more than just regular reading glasses. Have you seen folding reading glasses? They sure can come in handy for many situations. One of my favorites and something that I have searched for several times is reading sunglasses! Yup, they got em! They even have the kind that fit over your regular readers. Most important to me, are the computer glasses helpful with preventing eye strain when viewing digital screens.
As if all of that isn't enough reason to jump on over to their site, Readers.com also has powers +1.oo thru +7.00! Don't worry if you are not exactly sure what power you need, there's a power finder tool.  Okay, before I wind up telling you EVERY single awesome detail, why don't you start by checking out just a few of the reading glasses below.
---

Conclusion
Yes, conclusion, because I like to think that I have given you more than enough reasons to give Readers.com a try, but hey, what the heck, here's one more great reason. Head on over there now and get a handful of readers because you will receive an offer for 25% off of your FIRST order! Thanks for reading my article, reading glasses are a big part of my life and you just might need a pair to read your next James Patterson book!