I always get really excited about these books, and all of the other Jimmy Patterson books, mainly because they are so much fun. Most importantly because they encourage kids to read. I am not ashamed to say that I myself read James Patterson's Middle School series and many others. It keeps me young at heart. Currently, there are eighteen books in the series written mainly for ages 8 to 13. Enjoy!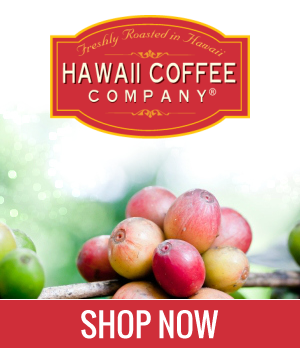 ---
Young Adult Books by James Patterson
Patterson started writing for young adults after his (reluctant to read) son Jack started to enjoy reading books. He is very passionate about children's literacy. The first series he wrote was Maximum Ride. Then came Daniel X, Witch & Wizard, Middle School, Treasure Hunters, I Funny, and House of Robots.
The Middle School series is the one that he is most proud of, it's just one series of many children's books by James Patterson Like many of his books, this series has short chapters. They're fun and fast-paced. Kids will appreciate the amusing illustrations. They will laugh out loud and adore the star of this series, Rafe Khatchadorian, an unlikely middle school hero.
Rafael 'Rafe' Khatchadorian
The protagonist of the Middle School series lives with his single mother Jules, his little sister, Georgia, and his dog Calvin. He also had a brother that died of cancer.
Rafe is a natural-born artist but has a hard time accepting it. He's a complaisant sixth grader trying to make it through middle school. He doesn't have any friends other than "Leo the Silent" and h
has a really hard time fitting in. Rafe trusts no one except for his mom. He absolutely hates school and his future stepfather Carl (Bear).
---
Operation R.A.F.E.
Rafe plans to make his time in middle school, legendary and so begins Operation R.A.F.E. (Rules Aren't For Everyone). He pulls a few pranks and breaks some rules. Rafe also suffers the consequences, he gets grounded, detention, and even expelled.
Follow Rafe and his sister through the challenges of family drama, school, field trips, summer camp, and many other adventures. There are great lessons in these books, they are inspiring for children that are reluctant to read. They can empower those who struggle academically and don't always feel like they belong.
---
•CLICK ON THE BOOKS TO PURCHASE ON AMAZON •
*As an Amazon Associate, I earn on qualifying purchases. This post contains affiliate links. If you click through and make a purchase, I may earn a commission.
Middle School Series in Order
1. The Worst Years of My Life (2011)
---
2. Get Me Out of Here! (2012)
---
3. Big, Fat Liar (2013)
---
4. How I Survived Bullies, Broccoli and Snake Hill (2013)
---
5. Ultimate Showdown (2014)
---
5.5. How I Got Lost in London (2014)
---
6. Save Rafe (2015)
---
7. Just My Rotten Luck (2015)
---
7.25. Rafe's Aussie Adventure (2015)
---
7.5. Going Bush (2016)
---
8. Dog's Best Friend (2016)
---
9. Escape to Australia (2017)
---
10. From Hero to Zero (2018)
---
11. Born to Rock (2019)
---
12. Master of Disaster (2020).
---
13. Field Trip Fiasco (2021)
---
14. It's a Zoo in Here! (2022)
---
15. Middle School: Winter Blunderland (2022)
---
Middle School: The Worst Years of My Life (Movie)
This book was so fantastic that naturally, it became a movie, Middle School: The Worst Years of My Life (2016). In fact, James Patterson loves this movie, it's his favorite adaptation of any of his books thus far. AND a little birdie tells me that he is also working on a film sequel to Middle School! I'm ecstatic!
---
In Conclusion
There is a lot to love about this series. I hope that you check it out, it would make a wonderful gift for the kids in your family or circle of friends. I appreciate you visiting, come back and let me know if you have read any of these books or seen the movie. Leave your comments below, and subscribe if you haven't already. Happy Reading!