James Patterson's New Releases 2021
Well, 2020 was not a great year. We have been and still are going through trying times and I'm sure most of us would just like to forget it. One thing that has helped many of us through lockdown is books and I am personally thankful for all of the great authors in this world. James Patterson definitely kept his fans entertained and continues to do so! Here I have a sneak peek of what's to come with James Patterson's New Releases 2021. Get out your index cards and sticky notes or bookmark this article for future reference as I will be updating every chance I get. I'm hoping for a much better 2021 but no matter what happens, I'm sure that Mr. Patterson will keep us delightfully entertained with his spectacular writing. Stay Safe and enjoy. : )
---
•CLICK ON THE BOOKS TO PURCHASE ON AMAZON•
As an Amazon Associate, I earn from qualifying purchases. This Post Contains Affiliate Links. If You Click Through And Make A Purchase, I May Earn A Commission.
January
Till Murder Do Us Part
The 6th book in the Murder is Forever Series by James Patterson, Andrew Bourelle, and Max DiLallo.
From the World's #1 Bestselling Writer comes Discovery ID-branded true-crime stories where the bonds of matrimony and love can tear you brutally apart.
TILL MURDER DO US PART: Kathi Spiars can't believe she's found such a good man to marry as Stephen Marcum. Twelve years later, she starts to suspect that he isn't who he says he is. As she digs into his past, she doesn't realize that learning the truth will lead to a lifetime of fear and hiding. (with Andrew Bourelle)
TRUE CRIME #2: Brandi McClain, a young beautiful teenager, moves to Tucson, Arizona, where she quickly meets her new best friend and her new boyfriend. But her perfect life is about to turn on its head. In San Diego, investigator Terry Jensen hunts for a missing girl. It's a case that seems to be plagued by dead ends. But once the truth emerges, it's more haunting than he could have imagined. (with Max DiLallo)
The Russian
Michael Bennett Series #13 by James Patterson and James O. Born.
A killer crashes Detective Michael Bennett's wedding.
A series of gruesome murders in New York City has
Michael Bennett
angry, but when he identifies similar cases in Atlanta and San Francisco, his feelings escalate into an all-out alarm. All of the victims are young women. And each one is killed in a horrifyingly distinct fashion.
In the midst of such a devastating loss of life, Bennett's longtime love, Mary Catherine, is soon to become his bride. As Bennett toils to connect the cases, the killer strikes again, adding to his criminal signature an ability to evade detection. Just when New York's top investigator should be donning his wedding finery, he may be stepping into a diabolical trap.
Middle School – Field Trip Fiasco
The 16th book in the Middle School series by James Patterson and Martin Chatterton.
Things have quieted down for lovable troublemaker Rafe Khatchadorian, and after all the mishaps and adventures he's been through, he's feeling a little restless. So when he's invited to attend an all-expenses-paid art field trip in California, Rafe jumps at the opportunity.
But things go sideways, as they always do for Rafe when he arrives and realizes his trip isn't the Hollywood vacation he thought it would be. Instead, he'll be participating in a "Cultural Campout" in the desert.
What follows is a series of unfortunate events that only Rafe could find himself in, including an encounter with a cranky crocodile, a claustrophobic trip into an ancient cave, and a set of cave ancient cave paintings that may or may not have been faked.
To make matters worse, Rafe finds himself smack dab in the middle of a plot to smuggle a legendary missing diamond. Has he finally stumbled his way into an adventure he can't get himself out of?
---
February
Walk in My Combat Boots: True Stories from America's Bravest Warriors
From #1 bestselling author and master storyteller James Patterson, and Matt Eversmann, First Sergeant, USA (Ret.), the decorated war hero immortalized in the film Black Hawk Down, come firsthand wartime experiences of the American military.
The sacrifices of service are indescribable, except by those who have made them. Their personal stories of battlefield life reveal:
The goal to "be ready every day, every single day," and how that can quickly descend into chaos. The realization that every soldier must be "okay with dying, consciously or subconsciously, to be good at this job." How "we all need to serve something bigger than ourselves."
Men and women from every branch of the US military and every occupational specialty tell exactly how it feels to jump out of airplanes, to be boots on the ground, to shoot and be shot at, and to recognize that they might never get back home. "When the fear shows up," explains a Marine Corps rifleman, "I tell myself I can do it, I will do it. And I do."
Walk in My Combat Boots offers the honest words of our heroes, the true stories of our sons and daughters.
---
March
The Coldest Case (Audio)
A Black Book Drama by James Patterson, Aaron Tracy and Ryan Silbert
*Please note: This audio drama is for mature audiences only. It contains strong language, violence, and sexual content. Discretion is advised. Only from Audible.
James Patterson's Detective Billy Harney is back, this time investigating murders in a notorious Chicago drug ring, which will lead him, his sister, and his new partner through a dangerous web of corrupt politicians, vengeful billionaires, and violent dark web conspiracies.
Homicide detective Billy Harney sends his new partner, Kate, deep undercover in a notorious Chicago drug ring. When several members of the ring soon turn up dead, Billy abruptly pulls Kate out, blowing her cover. Kate's informant inside the gang quickly disappears. As does the ring's black book…
When Billy can't find the informant, he wonders if Kate is secretly harboring her, since the two grew close during Kate's weeks undercover. As Billy and Kate investigate the ring's murders, they'll be pulled into a dangerous web of corrupt politicians, vengeful billionaires, drugged pro-athletes, and violent, dark web conspiracies, all in search of the missing black book.
Scaredy Cat
By James Patterson and Chris Grabenstein.
There are Scaredy Cats everywhere in your small town, your big city, your neighborhood. It's just that human beings can't see them. Only cats can see a Scaredy Cat.
When housecats Pasha and Poop move to Strawberry Lane with their humans, they find themselves in the domain of the shadowy Scaredy Cat, a feline specter who demands that they follow his rules for being a proper cat or he'll bring chaos to their home, knocking over lamps and spilling kitty litter everywhere!
But Pasha and Poop are rebellious and headstrong and they won't follow the ridiculous rules of the Scaredy Cat like all of the other pets on the block. Together with a stray named Ermine, they set out to find the truth behind who the Scaredy Cat really is, and how they can end his reign of mischief-making for good.
The Palm Beach Murders
By James Patterson, James O. Born, Duane Swierczynski, and Tim Arnold.
If it's too good to be true, then it most likely is–especially in these three adrenaline-filled stories that make one explosive book!
The Palm Beach Murders (previously published as Let's Play Make-Believe): Both survivors of the divorce wars, Christy and Martin don't believe in love at first sight and certainly not on a first date. But from the instant they lock eyes, life becomes a sexy, romantic dream come true. That is until they start playing a strangely intense game of make-believe — a game that's about to go too far. (James O. Born)
Stingrays: When a teenager goes missing on a Caribbean beach, the local police are baffled. It's up to the Stingrays, a world-class team that solves the unsolvable, to unearth the truth: a truth that no one will believe. (with Duane Swierczynski)
Nooners: Everyone who knows Tim says he's a good guy. But the popular advertising exec has a problem: a lot of the people who know him are getting murdered. And by the time he figures out why, Tim won't feel so good anymore. (with Tim Arnold)
The Red Book
#2 of the Black Book Series by James Patterson and David Ellis
For Detective Billy Harney, the distance from hero to statistic is one false move.
To Harney, the newest member of Chicago PD's elite strike force Special Operations Section (SOS), getting shot in the head, stalked by a state's attorney, and accused of murder by his fellow cops is all part of breaking a case.
So when a drive-by shooting on Chicago's west side turns political, he leads the way to a quick solve. But Harney's instincts — his father was once chief of detectives and his twin sister, Patti, is also on the force — run deep. As a population hungry for justice threatens to riot, he realizes that the three known victims are hardly the only ones.
When Harney starts asking questions about who's to blame, the easy answers prove to be the wrong ones. On the flip side, the less he seems to know, the longer he can keep his clandestine investigation going … until Harney's quest to expose the evil that's rotting the city from the inside out takes him to the one place he vowed never to return: his own troubled past.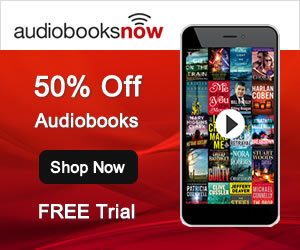 ---
April
Dog Diaries: Ruffing It
The 6th book in the Dog Diaries series by James Patterson and Steven Butler
Junior finally gets to go on a family vacation! When the Khatchadorians go camping, can their troublemaking pooch survive the great outdoors?
Junior is so excited, his human family is going on vacation and this time they're taking him with them. And they're going to the most magical place in the world THE WOODS! All the sticks you could possibly want! Endless raccoons to chase! A lake to doggy-paddle in! It's a canine paradise!
But all of Junior's best plans are ruined when Iona Stricker-the most miserable, cruel, and obedience-obsessed human you could ever meet shows up and puts an end to his fun. That is until a fugitive from the local animal shelter sneaks into camp and everything changes.
This vacation might turn out to be fun after all!
---
May
Best Nerds Forever
By James Patterson and Chris Grabenstein
This heartwarming ghost story from #1 bestselling author James Patterson is destined to become a modern classic.
Finn McAllister is a completely normal middle schooler: he hangs out with his friends, he plays video games, he rides his bike… And then he dies.
Now Finn is a ghost, with all the perks that come along with being able to walk through walls, and people! He can stay up as late as he wants, there's no more school, and he can eat every ice cream flavor without getting sick. Talk about awesome. He's even made a new friend, Isabella Rojas, who's also a ghost.
But soon the thrill of playing invisible tricks on people isn't so fun anymore, as Finn realizes that he and Isabella can't move on to the afterlife. Now the two must discover their unfinished business before it's too late and they're stuck as ghosts forever.
21st Birthday
The 21st book in the Women's Murder Club by James Patterson and Maxine Paetro
Lindsay vows to protect a twenty-year-old victim long enough to see her twenty-first birthday. 
SFPD Sergeant Lindsay Boxer has sworn to defend against all enemies, foreign and domestic. As Lindsay prepares to celebrate her own daughter's birthday, she clashes with rising Chief Charlie Clapper over a family case.
When a distraught mother pleads with Chronicle reporter Cindy Thomas to investigate the disappearance of her daughter, Linda, and baby granddaughter, Lorrie, Cindy immediately loops in SFPD. But Linda's schoolteacher husband, Lucas Burke, tells a conflicting story that paints Linda as a wayward wife, not a missing person. And there's reason to believe he may be telling the truth.
While M.E. Claire Washburn harbors theories that run counter to the police investigation of the Burke case, ADA Yuki Castellano sizes Lucas up as a textbook domestic offender–until he puts forward a theory of his own that unexpectedly connects the dots on a constellation of copycat killings. If what Lucas tells law enforcement has even a grain of truth, there isn't a woman in the state of California who's safe from the reach of such an unspeakable threat.
---
June
The President's Daughter
By James Patterson and Bill Clinton.
There's a new administration in the White House. But it's the previous First Family who tops an international assassin's hit list.
Michael Keating is a former Navy SEAL — and a former President of the United States, now relocated to rural New Hampshire after a brave but ill-fated military mission cost him his second term.
All he wants is to sink into anonymity with his family (and his Secret Service detail). But when he's briefed on an imminent threat against his daughter, Keating's SEAL training may prove more essential than all the power, connections, and political acumen he gained as President.
Ali Cross: Like Father, Like Son
The 2nd book in the Ali Cross Series by James Patterson
The #1 kids' detective series of the past year! Ali Cross is back in the gripping sequel to James Patterson's bestselling mystery that introduced readers to detective Alex Cross's son.
Ali Cross just solved his first real case.
Alex Cross knows it's only a matter of time before his son finds his way into more trouble.
Neither of them expected Ali to get caught up in another case so quickly.
Ali and his friends were just hanging out in Anacostia Park when they became witnesses to a crime.
Alex wants Ali to stay far away from the investigation. But Ali isn't going anywhere, not when his new friend Zoe is in trouble. It's up to Ali to figure out why she's lying to the police-and who she's protecting.
This is Ali's toughest case yet. As long as he trusts his Cross instincts, he may just have a shot at solving it…
---
July
Private Rogue
By James Patterson and Adam Hamdy
We will take on any case, solve any crime, uncover any secret.
We are Private. And we're the best.
In Afghanistan, a US Special Forces pilot is shot down during a covert mission. / In New York, a mother is forced to flee with her two young children.
A wealthy businessman approaches Jack Morgan, head of Private, the world's largest investigation agency, with a desperate plea to track down his daughter and grandchildren, who have disappeared without a trace.
What at first seems to be a simple missing person case soon escalates into something much more deadly, when Jack discovers the daughter is being pursued by highly trained operatives.
As Jack uncovers more of the woman's backstory, the trail leads towards Afghanistan, where Jack's career as a US Marine ended in catastrophe.
Jack will need to face the trauma of his past to save a family's future.
The Shadow
By James Patterson and Brian Sitts
Even time cannot stop the Shadow.
Only two people know Lamont Cranston's secret identity as the Shadow, a vigilante of justice: his greatest love, Margo Lane, and his fiercest enemy, Shiwan Khan. Then Khan ambushes the couple, who have the slimmest chance of survival, in the uncertain future.
A century and a half later, Lamont awakens in a world both unknown and disturbingly familiar. The first person he meets is Maddy Gomes, a teenager with her own mysterious secrets, including a more than passing familiarity with the legend of the Shadow.
Most disturbing, Khan's power continues to be felt over the city and its people. No one in this new world understands the dangers of stopping him better than Lamont Cranston. He also knows he's the only one who stands a chance. The Shadow must prove that he's not only a super crime-fighter but an icon.
---
August
Max Einstein: World Champions!
The 4th book in the Max Einstein series by James Patterson and Chris Grabenstein
The #1 bestselling author has once again teamed up with the world's most famous genius to bring kids the next brilliant installment of the Max Einstein series. 
So far, Max and her team of genius friends have solved problems that no one else could, including bringing solar energy to remote locations, producing clean drinking water across the globe, and ending world hunger. No easy task, even for a genius!
But now Max and her friends must take on their biggest challenge yet, something that affects every living creature on the planet.
Max must figure out how to prevent climate change from destroying the earth. But sinister forces want to keep Max from succeeding, and she soon finds herself up against a new evil group that would rather let the whole world crumble than allow Max Einstein to save the planet. And this time, even the very foundation of the Change Makers Institute is threatened. Now Max must not only save herself and her friends but the entire planet, too.
The Noise
Know this… Once you start The Noise, you won't be able to stop. 
Two sisters have always stood together. Now, they're the only ones left.
In the shadow of Mount Hood, sixteen-year-old Tennant is checking rabbit traps with her eight-year-old sister Sophie when the girls are suddenly overcome by a strange vibration rising out of the forest, building in intensity until it sounds like a deafening crescendo of screams. From out of nowhere, their father sweeps them up and drops them through a trapdoor into a storm cellar. But the sound only gets worse…
---
September
The Jailhouse Lawyer
By James Patterson and Nancy Allen
A young lawyer takes on the judge who is destroying her hometown and ends up in jail herself.
In picture-perfect Erva, Alabama, the most serious crimes are misdemeanors. Speeding tickets. Shoplifting. Contempt of court.
Then why is the jail so crowded? And why are so few prisoners released? There's only one place to learn the truth behind these incriminating secrets.
Sometimes the best education a lawyer can get is a short stretch of a hard time. 
---
October
2 Sisters Detective Agency
October 5th
By James Patterson and Candice Fox
Two sisters go into the family business they didn't know they had, catching killers. From the creator of the #1 bestselling Women's Murder Club.
Attorney Rhonda Bird returns home after a long estrangement when she learns her father has died. There she makes two important discoveries: her father stopped being an accountant and had opened up a private detective agency, and she has a teenage half-sister named Baby. Baby brings in a client to the detective agency, a young man who claims he was abducted. During the course of the investigation, Rhonda and Baby become entangled in a dangerous case involving a group of overprivileged young adults who break laws for fun, their psychopath ringleader, and an ex-assassin victim who decides to hunt them down for revenge.
E.R. Nurses: True Stories from America's Greatest Unsung Heroes
By James Patterson, Matt Eversmann, and Chris Mooney
These everyday American heroes serve our neighbors, our friends, our families. Their stories, their lives, are extraordinary and unforgettable.   
Around the clock and across the country, E.R. nurses are the heart and soul of our city, town, and county hospitals. They make a difference every day, to everyone they touch. E.R. Nurses puts names and faces to these men and women who are there for us whenever we need them, who fight for our lives and never give up. James Patterson and Matt Eversmann, acclaimed and bestselling co-authors of Walk in My Combat Boots, reveal why nurses do what they do, and all the reasons to say . . .
Thank you for being here with me. 
Thank you for holding my hand.  
Thank you for looking into my eyes and telling me everything is going to be okay.
The Guilty (Audio)
James Patterson (Author), John Lithgow (Narrator), Bryce Dallas Howard (Narrator), Peter Gallagher (Narrator), Aldis Hodge (Narrator), Corey Stoll (Narrator), Marsha Stephanie Blake (Narrator), Duane Swierczynski (Author), Audible Originals (Publisher)
Tonight, Osmond Box, the reclusive yet wildly successful writer/director known for his completely surprising Broadway plays, is debuting his seventh and most highly anticipated production of his career: The Guilty. Nothing is known as the story, the setting, the premise, or even the actors involved. The first people to discover the truth will be the lucky ones sitting in those seats opening night. Phones are collected; doors are locked. The rest of the world eagerly awaits the first reviews….
Two hours later, when the doors are finally allowed to open, half of the audience will be applauding wildly. The other half will be fleeing the theater in mortal terror. Has Osmond Box done it again? Or has he done something far, far worse?
---
November
Fear No Evil
Alex Cross enters the final showdown with the relentless killer who has stalked him and his family for years.​
Dr. Alex Cross and Detective John Sampson venture into the rugged Montana wilderness where they will be the prey.
They're not on the job but on a personal mission.
Until they're attacked by two rival teams of assassins, controlled by the same mastermind who has stalked Alex and his family for years.
Darkness falls. The river churns into rapids. Shots ring out through the forest.
No backup. No way out. Fear no evil. 
Hawk 2: City of the Dead
The 2nd book in the Hawk series by James Patterson and Mindy McGinnis
For Hawk, being a hero weighs heavily on her wings. 
In the City of the Dead, life happens in the shadows. That's why a war is brewing against an enemy no one can see.
Hawk and Maximum Ride never back down from a conflict, or from each other, and they argue more than they agree.
But as the dead begin to outnumber the living, a mother's experience and a daughter's instinct can make one powerful arsenal.
---
December
Katt Loves Dogg
Katt vs. Dogg 2 by James Patterson and Chris Grabenstein
Katts and doggs are supposed to be sworn enemies, not… in LOVE! Gross!
Wilderness adventurers and expert trackers Molly the katt and Oscar the dogg go camping with their families: parents, siblings, cousins, aunts, and uncles. One big reunion! It would be fun if there weren't so many rules to follow at the campsite. ATTENTION KATTS AND DOGGS: No crossing the border, or you'll be asked to leave the Eastern Wilderness Reserve. If you're still alive.
Molly and Oscar must outsmart the rule-makers when they discover that their katt and dogg cousins have run away together–for reasons only Molly and Oscar will understand. Now the clever pair must find and warn their cousins before all four of them are in need of a serious rescue mission.
The Defense Lawyer: The Barry Slotnick Story
By James Patterson and Benjamin Wallace 
For more than a decade, Barry Slotnick never lost a case, no matter how notorious or dangerous his clients were.
Everyone deserves the best defense. Known for his sharp mind, sharp suits, and bold courtroom strategies, Bronx-native Barry Slotnick is known as the best criminal lawyer in the US.
He calls himself "Liberty's Last Champion."
Slotnick mediates Bette Midler's bathhouse contract and represents John Gotti, "The Dapper Don." He defends "Subway Shooter" Bernie Goetz and negotiates future First Lady Melania Trump's prenup.
His unparalleled legal brilliance defines a profession, a city, and an era.
The Paris Detective
The Detective Luc Moncrief Stories by James Patterson and Richard DiLallo
The evidence is clear—Luc Moncrief, the most famous detective in Paris, is now the sharpest crime-solving mind in the NYPD. Three thrilling cases from the creator of Alex Cross and Detective Michael Bennett.
French Kiss: Very handsome and charming French detective Luc Moncrief joined the NYPD for a fresh start–but someone wants to make his first big case his last. Welcome to New York.
French Twist: Gorgeous women are dropping dead at upscale department stores in New York City. Detective Luc Moncrief and Detective Katherine Burke are close to solving the mystery, but looks can be deceiving.
The Christmas Mystery: In the heart of the holiday season, priceless paintings have vanished from a Park Avenue murder scene. Now, dashing French detective Luc Moncrief must become a quick study in the art of the steal, before a cold-blooded killer paints the town red. Merry Christmas, Detective.
---
Happy Reading!
I hope you found a new book you just can't wait to read, go ahead and get it pre-ordered, and don't worry there will be plenty more to choose from soon enough, such as, are you ready for this?! Alex Cross Series #29 Fear No Evil!  I can't wait to catch up with Michael Bennett in The Russian! Shoot, they all look interesting to me. Leave your comments below, I'd love to hear from you. Thanks for visiting!