These two dystopian thrillers are extremely difficult to put down. Crazy House and The Fall of Crazy House were written by James Patterson along with his co-author Gabrielle Charbonnet. The Crazy House series will undoubtedly, have young adult teens and adults flying through the pages. If you're a Hunger Games fan, this series might just be right up your alley. *This series does have some cussing, sensitive topics, and brutal scenes.
---
•CLICK ON THE BOOKS TO PURCHASE ON AMAZON •
*As an Amazon Associate, I earn on qualifying purchases. This Post Contains Affiliate Links. If You Click Through And Make A Purchase, I May Earn A Commission.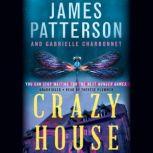 Crazy House (2017)

Seventeen-year-old twins, Cassie and Becca Greenfield live alone and therefore have to take care of the family farm in an agricultural village or 'cell'. Cells are run by a powerful government called The United.  Life here is very different than what you and I are used to, sadly, that's just the way it's always been for these girls. There are many other cells, however, the citizens are not allowed to crossover from one to another.
The school focuses on farming; planting patterns, current approved crops, and tips on harvesting. The cell has very strict rules. No one leaves or crosses the boundaries of the cell without dire consequences, therefore, curfew is from 10 p.m. to 6 a.m. Children tend to disappear from this cell and never return. Becca is the ninth kid to go missing.
In the middle of the night, Becca is kidnapped and additionally finds herself placed on death row at the 'Crazy House' a kids' maximum-security prison where kids are ultimately forced to fight. Becca has no idea what she did wrong or why she was brought here. While she is fighting to stay alive, her only hope is that 'Careful Cassie' can find her.
"Careful Cassie" is a hard-working, good girl who always follows the rules. Quite the opposite, Ridiculous Rebecca" is the reckless one who tends to push the boundaries. Despite their differences, Cassie and Becca take good care of each other. They have never been separated, therefore, as soon as Cassie realizes that Becca is actually missing, she is dead set on finding her and bringing her home. In order to save her sister, she must get out of her comfort zone, break some rules and challenge the system.
---
Crazy House
---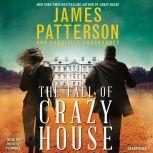 The Fall of Crazy House (2019)
Cassie and Becca Greenfield (now eighteen), finally understand why they were kidnapped and tortured while in prison. Everything that they believed to be true about themselves, their lives and even their cell was simply not true. The twins barely survived the Crazy House. However, they were trained in endurance, survival, killing, and surveillance. Furthermore, they were conditioned to show absolutely no emotion. Ultimately, Cassie and Becca became soldiers.
Cassie and Becca, along with other survivors of the prison have turned into fearless trained soldiers, ready to fight for their country as they lead the revolution against the United regime. It's time to get their freedom back, the freedom of the former United States.
When the Greenfield twins received their assignments, Becca was more than happy to hear that she was assigned squad leader. Cassie, on the other hand, was shocked and angry to hear that she would not be fighting next to her sister in the war. Instead, she would be a 'paper-pusher" She would be heading up the research department. Both have equally important roles within this elite team although, one seems to be a suicide mission.
---
The Fall of Crazy House
---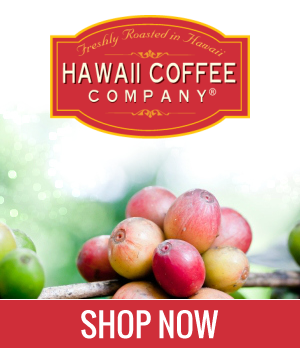 My Thoughts
I've seen many reviews and much like many other series, some people hate it and others love it. Most people seemed to enjoy The Fall of Crazy House the most. However, I recommend that you read both and come up with your own conclusion. The second book would be difficult to understand if you don't read the first. It sounds like there may be the possibility of a third book. We shall see. Personally, I would love to see an adaptation of the Crazy House series very soon. More interesting reads: The Instinct series and the Invisible series.
---
Leave Your Comments Below and Subscribe. Happy Reading!