James Patterson's Invisible Series
Another enthralling and suspenseful series written by James Patterson and David Ellis. Invisible is a #1 New York Times bestselling thriller. The New York Journal of Books has said "Invisible is a difficult book to read because of the sheer horror and mayhem, but it's even tougher to put down." Unsolved is the long-awaited chilling follow up sure to keep you on the edge. I highly recommend James Patterson's Invisible series.
---
•CLICK ON THE BOOKS TO PURCHASE ON AMAZON •
*As an Amazon Associate, I earn on qualifying purchases. This Post Contains Affiliate Links. If You Click Through And Make A Purchase, I May Earn A Commission.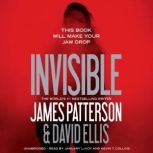 Invisible (2014)
FBI research analyst Emmy Dockery has recently been put on unpaid administrative leave. Her twin sister Marta had recently been killed in a fire that investigators insist was accidental. However, there's been a large number of other victims from fires deemed accidental. Emmy has put her career in jeopardy by insisting that the 'explained' fires were actually murders and that they are all somehow connected.
Everyone seems to think that Emmy has gone mad, however, she actually has a unique skill, she sees connections that others tend to miss. Emmy has put her personal grief on hold in order to find the evidence needed to prove her theory is indeed correct.
Emmy's biggest hurdle has been trying to convince her bitter boss, FBI Director Julius Dickinson (aka 'The Dick') to allow an investigation. They have a history, he's the one who had Emmy brought up on disciplinary charges, which resulted in suspension. Therefore, it won't be easy.
Emmy also tries to convince Books to help her find the killer that only she knows is out there. Harrison Bookman (aka 'Books') is an ex FBI agent as well as Emmy's ex-fiance. After looking through Emmy's personal files of leads, Book's can't deny the evidence and he finds a new piece to the puzzle, the murderer never kills on Sundays. Books returns to the FBI and soon leads a team in an investigation of the arson/murders.
---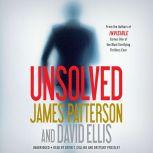 Unsolved (2019)
Emmy Dockery returns after multiple surgeries and three months of recovery. After bringing down Graham, the 'Invisible Killer' who brutally tortured his victims before destroying the crime scenes with fire.
She now believes that there is another serial killer much like the last. However, this one is even worse. His victims show no sign of foul play, he makes their death appear natural or accidental. He comes and goes without a trace, ghost-like.
Emmy's fiance Books is recruited to lead another investigation. The problem is, Emmy is the target of that investigation. She is believed to have betrayed the FBI by leaking confidential information on another high profile case. Of course, Books doesn't believe that Emmy would ever do any such thing.  However, she's letting her obsessions take over, she's lying and putting her career in danger once again.
Emmy continues to see connections that no one else can. She is doing her own research and trying to build a case, off duty. Somehow, she convinces Detective Joseph Halstead to assist her and look into the death of a Virginia girl named Laura Berg. But before he was able to dig too deep into the investigation Joseph was found dead in his home, presumably caused by a heart attack. The killer is somehow one step ahead of every move Emmy makes.
Enjoy 10% Off All Best Sellers When You Sign Up for the Newsletter

In Conclusion
I hope the overview sparked your interest in James Patterson's Invisible series. I'd really love to hear your thoughts once you've read the series. There are so many twists and turns and I don't think many will see what's coming in the end. I think this just might be one of his best. Take a look at the Crazy House series. Happy Reading!