The Detective Harriet Blue series was written by James Patterson along with the award-winning, Australian crime writer, Candice Fox. The four books include, Never Never, Fifty Fifty, Liar Liar, and Hush Hush. This brilliant series brings you a tough. valiant detective to add to your collection, right next to Alex Cross, Lindsay Boxer, and Michael Bennett. If you are familiar with Candice Fox's writing, you know that you're in for a real treat with this series!
Australian Detective Harriet Blue along with her brother Sam, grew up bouncing around in the foster care system. She's a bit rough around the edges, unpredictable and hotheaded. 'Harry' is the only female detective in Sydney's sex crimes unit. She was brought in at the age of twenty-one, Sam lives in the suburbs of Sydney and teaches undergrad design at the University.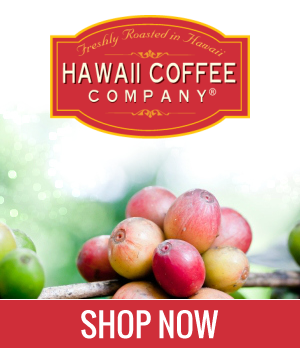 ---
•CLICK ON THE BOOK TO PURCHASE ON AMAZON•
As an Amazon Associate, I earn from qualifying purchases. This Post Contains Affiliate Links. If You Click Through And Make A Purchase, I May Earn A Commission.
Never Never (2016)
When Chief Morris (Pops) called Detective Harriet Blue into the interrogation room, it was not at all what she thought it would be. 'Pops' was a father figure to 'Harry', he was also her boxing trainer. They were close. However, right then, there was no warmth, the Chief's eyes were cold. Harry knew this must be bad, and it was.
The Chief told Harry to make a list of necessities, things she would need for a lengthy stay from home. She would not be returning to her apartment, in fact, she would be sent as far away as possible, for as long as it takes. At that very moment, Harry's apartment was crawling with Forensics officers. Her car had been impounded, everything was being examined in connection with the Georges River Three Case.
Georges River Three Case: Possibly the nation's most vicious, sexually violent serial killer. Beautiful, young college students were going missing around the University of Sydney. Three to four days later, their bodies would turn up on the banks of Georges River beaten, strangled, and sexually violated.
Harry was not prepared for what she was about to hear. They had caught the Georges River Killer. They had Samuel Jacob Blue, Harry's brother, in custody.
In order to keep Harry out of the limelight, Chief Morris sends Harry to the Australian Outback where she is paired with Detective Edward Whittacker. The two detectives are investigating a case of three missing miners when a boot of one of the miners is found with the foot still inside.
---
Fifty Fifty (2017)
Four months after Sam's arrest, Detective Harriet Blue is still hoping for a miracle, She is sure her brother is innocent. Although she is the only one that believes it, Harry is hell-bent on doing everything she can to help set him free.
Outside the courthouse, Harry was already feeling agitated and feisty when Sam's prosecutor, Liam Woolfmyer locked eyes with her. Woolfmyer smirked and said something about Samuel Blue not lasting a single night in Long Bay prison because he's far too pretty! Bad idea! Harriet was blinded with rage. She ran up to Woolfmyer and punched him as hard as she could, right in the temple! He hit the ground unconscious.
Harry was released from jail on an AVO and banned from the trial and the courthouse. She was not allowed to be anywhere near Prosecutor Woolfmyer. Therefore, Chief Morris found a new case for Harry to focus on and she is sent out to the desert until the order expires in nine days.
Harry partners up with Sgt. Victoria Snale in Last Chance Valley, a small village made up of only seventy-five residents. Harry was just going over the case of a proposed massacre in Last Chance Valley when she saw the nearby deadly explosion.
Meanwhile, Harry's partner, Detective Edward Whittacker is keeping close to Sam's trial. A new victim, Caitlyn McBeal was taken on the same day as Sam's arrest. She may hold the key to the Georges River Killer Three Case.
---
Liar Liar (2018)
After arriving back in Sydney after her last case, Detective Harriet Blue learned that Regan Banks had robbed her of everything she loves. Harry feels that she has no choice but to go, rogue, she must be the one to put a bullet in Banks' head.
Harry headed straight to her apartment, now a crime scene, and filled a backpack with clothes, money, and identification. From there she went straight to the bank to empty all of her accounts. Lastly, an untraceable phone. Harriet Blue has turned her back on the law and her friends, for vengeance.
Meanwhile, there had been a double shooting in the records department of the command building. Harry's personal files were stolen. With a vicious serial killer on the loose, eight people dead, an officer in a coma and a rogue policewoman on the run, The Sydney Police have their hands full.
---
Hush Hush (2019)
Detective Harriet Blue is no longer a Detective. Police Commissioner Joseph Woods made sure of that. Harry is now inmate 3329 and prison is a dangerous place for a former cop. She has been fighting for her life and has spent numerous hours in the infirmary. A doctor from the infirmary turns up dead and although Harry has a solid alibi, she is a suspect.
When the Commissioner's daughter and her two-year-old daughter go missing Woods is desperate and strikes up a deal with Harry. She is released and paired up once again with her partner Ed Whittaker. She must find the missing persons in exchange for her freedom. With a prime suspect in the doctor's murder, Harry investigates and juggles between the two cases.
---
Black & Blue (BookShot) (2016)
This BookShot introduces us to Detective Harriet Blue. Chief Morris directs Detective Harriet Blue to team up with the most hated detective in the department, Tate 'Tox' Barnes. Harry meets Tox when she is called to a crime scene at the Georges River. Another body was found lying on the bank, a beautiful college-aged female. Harry is sure that this is another Georges River Killer victim. However, this was something entirely different.
---
View more series at Book Series in Order. Don't forget to leave your comments below and if you are enjoying Alex Cross Addict, Subscribe Now! Happy Reading!