Some of James Patterson's best work is shown in his most popular series and here you will find the Alex Cross Series in Order. It is written in first-person narration and tends to switch to the killers' point of view in third-person. With extremely short and very intense chapters, these books are very hard to put down.
James Patterson's novels are mega-bestsellers having sold more than 350 million copies. The Washington Post once said, "The way he writes, he may as well be printing money". He was the first person to sell 1 million e-books and has had more New York Times bestsellers than any other writer, so many in fact, that he made the Guinness Book of World Records.
As an Amazon Associate, I earn from qualifying purchases. This Post Contains Affiliate Links. If You Click Through And Make A Purchase through CrateJoy or any other affiliates, I will generate income.
Who is Alex Cross?
One of mystery fiction's most iconic characters, Dr. Alex Cross is the leading character and narrator of James Patterson's Alex Cross series.
Cross is originally from Winston-Salem, North Carolina. He was lead to believe that his mother died from lung cancer when he was only nine and that his alcoholic father died a year later. Alex was sent to Washington D.C. to live with his grandmother.
At six-foot-tall 200 pounds, Alex Cross is a well-educated, devoted family man who is undoubtedly, very much involved with his community.
He's a brilliant forensic psychologist/homicide detective who works as a profiler for the FBI and the Metropolitan Police Department in Washington DC. A job that brings Alex Cross into the crosshairs of many villains.
Alex is also the widowed father of two children (Janelle and Damon). Together, they reside on Fifth Street in Washington D.C. under the care of their grandmother (Nana Mama).
His wife and first love (Maria) who worked as a social worker, was shot by an unknown sniper and died in Alex's arms. Maria is the reason for Alex's motivation of taking on cases.
About the Alex Cross Series
In the beginning, Alex cross takes on a case when two children are kidnapped by their teacher (Gary Soneji). Thereafter, his niece goes missing and Cross believes that her disappearance is the work of an insane killer known as (Casanova).
The intense suspense goes on through the entire series. While trying to protect and hold his family together, Cross faces many threats to his family and to the city of Washington D.C.
Often he confronts serial killers and criminal masterminds who wish to kill him and others close to him. His life becomes very complicated. At some point, Cross discovers who killed his wife and he will do anything to bring down her murderer.
Of course, there are many more exciting twists and turns, including, love interests and villains. Alex Cross loses a lot and risks even more.
I am certainly not about to ruin the stories for anyone by saying too much. On that note, there are thirty books in the Alex Cross series from 1993 to 2022 and next, I am going to put them in order for you. I hope you're excited! I know I am!
Alex Cross Series in Order
Of course, you can read any book at any time, however, I highly recommend reading the Alex Cross Series in order, as to not miss anything relevant to one book or another. 
•CLICK ON THE BOOK TO PURCHASE ON AMAZON•
1. Along Came a Spider (1993)
Two very high profile children have been kidnapped. A family of three and an elementary teacher has been brutally murdered. Gary Soneji is a terrifying serial killer and kidnapper that has outsmarted the police, FBI, and the Secret Service. Now, thirty-eight-year-old Homicide Detective Alex Cross must evade the psychopath who calls himself the Son of Lindbergh.
2. Kiss the Girls (1995)
Twenty-two-year-old Naomi Cross has been missing for four days. After receiving the devastating news about his niece, Detective Alex Cross along with his best friend and partner John Sampson, head to North Carolina to meet up with the local police and FBI. The Detectives soon learn that Naomi is just one of several beautiful and intelligent young women who have gone missing and Det. Cross suspects that the sadistic serial killer who calls himself 'Cassanova', may be responsible.
3. Jack & Jill (1996)
When a U.S. senator is found murdered, the police find only one clue. A rhymed note that promises that this is just the beginning, signed, 'Jack and Jill'. Detective Alex Cross must piece together the clues of not one, but two gruesome murders. No one in Washington is safe, including the President of the United States.
4. Cat & Mouse (1997)
Alex cross is falling deeply in love and Gary Soneji is back for revenge. He escaped from prison and he wants the Cross family dead. On top of that, panic spreads throughout Europe as another game of Cat and Mouse is being played by a serial killer known as Mr. Smith.
5. Pop Goes the Weasel (1999)
Alex and Christine are happy and deeply in love but their happiness is threatened by a series of chilling murders. A British diplomat named Geoffrey Shafer is playing a sick game called The Four Horsemen and his player is called 'Death'. Detective Alex cross faces a villain he won't soon forget.
6. Roses are Red (2000)
With troubles at home, Detective Alex Cross reluctantly takes on the case of a mysterious criminal who calls himself the 'Mastermind'. Bank robbers have been laying out precise demands when they enter the building and when their instructions are not followed to the letter, they kill the bank employees and their families.
7. Violets are Blue (2001)
Detective Alex Cross takes on an unbelievable case that is leaving a trail of bodies all across America. San Francisco police and the FBI are horrified when they find two dead joggers that look like they had been killed by savage beasts rather than a human. Meanwhile, a shocking secret is revealed as the 'Mastermind' is stalking and threatening Cross and his family.
8. Four Blind Mice (2002)
The very morning that Detective Alex Cross planned to resign from the D.C. Police, there was a knock at his door. Sampson had one more case for Cross. Sampson's oldest friend, Ellis Cooper, an Army Ranger and a Vietnam Veteran. has been arrested for murder. Sampson knows Cooper too well and he knows that he is being framed. Cross and Sampson go deep behind enemy lines to confront the most terrifying and deadly killers they have ever encountered. Things between Cross and Jamilla Hughes are heating up.
9. The Big Bad Wolf (2003)
Across the country, men and women are being kidnapped in broad daylight and disappearing completely. This is Cross's first case since joining the FBI. Cross soon realizes that these men and women are being bought and sold. He's dealing with a Russian mobster and master criminal called the 'Wolf'. Also, Christine is back in the picture and not for the reasons Alex may have hoped for.
10. London Bridges (2004)
A huge bomb is detonated in Sunrise Valley, Nevada, the town was annihilated. Alex and his girlfriend Jamilla were on vacation in San Francisco when he got the call. The Wolf is back and so is the Weasel. The Wolf is claiming responsibility and surveillance reveals the presence of the Weasel. The thought of these two joining forces makes Alex's blood run cold.
11. Mary, Mary (2005)
A famous actress was shot outside of her home in Beverly Hills. A short time later, an editor for the L.A. Times receives an email that recounts the murder in shocking detail, The email was signed, Mary Smith. FBI Agent Alex Cross is on a Disneyland vacation with his family when he gets the call, This case is nothing like Alex has ever seen before. Someone is murdering Hollywoods' A-List.
12. Cross (2006)
Alex has left the FBI and set up practice as a psychologist once again. His life finally starts to feel like it's in order. That is until Sampson calls in a favor. He's tracking down a serial rapist in Georgetown. The case triggers a connection to Maria's death. Among the villains Alex Cross has faced, one psychopath tops them all, his wife's killer.
13. Double Cross (2007)
Alex Cross is back in the game and this time he is being targeted by two psychopath killers. A series of elaborate murders are occurring in Washington D.C. and the whole East Coast is on edge. This killer enjoys an audience. In Colorado, another mastermind is planning to get back at Cross
14. Cross Country (2008)
Detective Alex Cross is called to the worst murder scene he has ever encountered. Someone with less than zero regard for human life has slaughtered a family. More and more killings soon follow, each one more ruthless than the last. Alex Cross must track this killer alone and cross country.
15. Alex Cross's Trial (2009)
After his return from halfway around the world, Detective Alex Cross decides that it's time to write the book he's been wanting to write for years. The story of his great uncle Abraham and his struggles for survival in the era of the Ku Klux Klan. He's ready to pass the stories from his grandmother on to his children.
16. I, Alex Cross (2009)
Alex Cross was celebrating his birthday with everyone he loves when the phone rang. His niece, Caroline, had been murdered in the most gruesome way imaginable. It seems that Caroline was mixed up in one of Washington D.C.'s wildest scenes and Alex vows to catch her killer.
17. Cross Fire (2010)
Alex and Bree's wedding is put on hold when Alex is called to the scene of the perfectly executed assassination of two of Washington D.C.'s most corrupt. This seems to be the work of a professional who has detailed knowledge of his victims' movements. Information that only a Washington insider could possess. On top of all that is going on, the Mastermind is back and he intends to eliminate Cross and his family for good.
18. Kill Alex Cross (2011)
The President's two children have been kidnapped and the first one on the scene is Detective Alex Cross. Somebody high up in the ranks is using the FBI, Secret Service, and CIA to keep him off the case and in the dark. A deadly contagion in the water supply cripples half of the capital.
19. Merry Christmas, Alex Cross (2012)
It's Christmas Eve and Alex Cross has just returned home from catching a church thief. He is celebrating with his family and barely finishes the tree decorating when as usual, the phone rings. A hostage situation is spiraling out of control and Alex must risk everything to save another family.
20. Alex Cross, Run (2013)
Three serial killers are on the loose. A young woman is found hanging from a sixth-floor window and she had just given birth, yet the baby is nowhere to be found. Before Detective Alex Cross can begin searching for the baby and the killer, a second crime has occurred and the capital city is in a panic when a third body is found. Detective Cross is so consumed that he doesn't even realize that someone is watching him.
 21. Cross My Heart (2013)
Nothing in the world is more important to Alex Cross than his family, they are his strength. One man uses this against him and if Alex dares to protect his family, they will die. This time, the stakes are higher than ever as Cross faces his most personal enemy yet.
22. Hope to Die (2014)
Bree, Nana Mama, and Alex's children have all been ripped away. He must give this madman what he wants if he has any chance of saving them. The stakes have never been higher and Cross is being forced to play the deadliest game of his career in order to save the ones he loves.
23. Cross Justice (2015)
When his cousin is accused of a heinous crime, Alex Cross returns to his hometown in North Carolina for the first time in over thirty years. While trying to prove his cousin's innocence, Cross unearths a family secret that forces him to question everything he's ever known. While dealing with all of that Cross also helps the local police search for a brutal killer.
24. Cross the Line (2016)
Washington D.C. has never been more dangerous. A man is dead from what looks like road rage, however, it seems to be from something far more sinister. After the murder of his former boss and beloved mentor to Bree, Homicide Detective Alex Cross teams up with his wife to beat a criminal at his own game.
25. The People vs. Alex Cross (2017)
Alex Cross is on the wrong side of the law. He's charged with gunning down the followers of his nemesis, Gary Soneji in cold blood. As the prosecution presents its case, and the nation watches, even those closest to Cross begin to doubt his innocence. When Sampson shows up needing his help, Cross jumps at the chance, even if it may end up costing him what's left of his career.
26. Target: Alex Cross (2018)
Alex Cross teams up with the Secret Service and the FBI to take down a dangerous threat that could destroy America. A leader has fallen and a sniper strikes a target in the heart of D.C. Bree Stone must solve the case or lose her position as Chief of Detectives
27. Criss Cross (2019)
In a Virginia penitentiary, Alex Cross and his partner John Sampson, witness the execution of a killer they helped convict. Hours later, they are called to the scene of a copycat crime, with a note that says, "You messed up big time, Dr. Cross." signed, M. Details conjure up Cross family secrets that could destroy him.
28. Deadly Cross (2020)
A scandalous double homicide in the nation's capital opens the psychological case files on Detective Alex Cross. Until Kay Willingham's shocking murder inside a luxury limousine, the Georgetown socialite, philanthropist, and ex-wife of the sitting vice-president led a public life. Yet few including her one-time psychologist had any inkling of Kay's troubled past in the Deep South.
Murdered alongside her is Randall Christopher, a respected educator whose political ambitions may have endangered both their lives. While John Sampson of DC Metro Police tracks Randall's final movements, Alex Cross and FBI Special Agent Ned Mahoney travel to Alabama to investigate Kay's early years.
They discover that although Kay had many enemies, all of them needed her alive. Alex is left without a viable suspect and facing a desperate choice between breaking trust and losing his way — as a detective, and as the protector of his family.
29. Fear No Evil (2021)
Alex Cross enters the final battle with the all-knowing genius who has stalked him and his family for years.
Dr. Alex Cross and Detective John Sampson venture into the rugged Montana wilderness—where they will be the prey.
They're not on the job but on a personal mission.
Until they're attacked by two rival teams of assassins, controlled by the same mastermind who has stalked Alex and his family for years.
Darkness falls. The river churns into rapids. Shots ring out through the forest.
No backup. No way out. Fear no evil. 
30. Cross Over (2022)
Detective Alex Cross hunts down a serial killer who's murdering entire families, and who will be coming for Cross next.
A methodical killer is targeting multigenerational families in and around Washington, DC, striking under cover of darkness, triggering no alarms, leaving no physical evidence of any kind.
Alex isn't the only one investigating. Also on the case is a charismatic true-crime author who sees patterns the detectives' miss.
The writer calls "The Family Man" a perfect crime story. Alex knows there is no perfect crime, the investigation should never become the story. Unless the ending falls somewhere between fact and fiction.
---
BookShots in the Alex Cross Series
In a nutshell or a BookShot LOL, A BookShot is a novella, not quite a short story, and yet, not a novel. A lightning-fast read that packs a lot of punch! At twenty-five to fifty thousand words, these books are sure to keep you in the hot seat for around five dollars or less! The two BookShots in the Alex Cross Series are Cross Kill (2016) and Detective Cross (2017).
More Like the Alex Cross Series
The Women's Murder Club, Michael Bennet Series, NYPD Red, Private Series, and the Detective Harriet Blue Series. Be sure to check out Ali Cross too, a new Alex Cross spinoff series for the younger generation!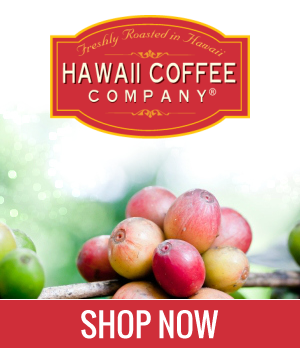 Conclusion
A great place to start reading James Patterson books is with the Alex Cross Series (the only place in my opinion) Are you already reading Along Came a Spider? Have you seen one of the movies, Along Came A Spider, Kiss the Girls, or Alex Cross? I've seen all three and they are exceptional.
Visit my post titled Book Series in Order to find more great book series or check out James Patterson's Stand Alone Books. Remember to come back often, tell me about the James Patterson books that you've read, and most importantly, please share your passion for reading with your children, family, and friends. Happy Reading!
Leave your questions and comments below and SUBSCRIBE to Alex Cross Addict today!